Heyo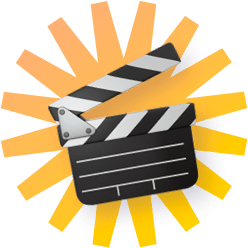 Bye-bye boring

resumes



Heyo to getting noticed
Stand out with
your personality ,
not bullet-points
Enhance your resume or
cover letter
with video intros,
audio clips, and more
Shout-outs
Game-changing endorsements,
references, and pats on the back
from your hype-team.

Not only do they show off your skills
and value, but they also help build
credibility and confidence.
Compelling Stories
Heyo Stories are video, text or audio
intros of yourself.

Showcase your skills, interests, and
unique personality, through
engaging content, to differentiate
yourself from the crowd.
Your Custom Link
Take control of your professional
brand and stories, all with an easy
to remember link.

Claim your unique URL and make
a lasting impression… for free!
QR-code in Resume
Generate a QR-code from your
Heyo profile to showoff video, audio,
portfolio, side projects, and more.

Directly embed the code in your
resume, cover letter, social profiles
to show off all that you are. Allow
employers to easily scan your code
to 'meet' you instantly.
Check out who's
already
at the
party 👀
Supercharge your resume to stand out 💥
FAQ
Why Video and Audio?
Video resumes are a powerful tool for building your professional identity. Video and audio introductions provide an opportunity to showcase your skills, accomplishments, career growth, and unique personality in a more engaging way. They allow potential employers, recruiters, or collaborators to get to know you on a more personal level and can help to build trust and establish a connection.

Sharing your story through video or audio also provides a way to demonstrate your communication skills, which are highly valued in many fields. They give a more comprehensive view of who you are as a professional, rather than relying solely on bland resumes and basic cover letters. Additionally, they allow you to stand out in a crowded job market and help you to differentiate yourself from the competition.

Finally, they can also give a more humanizing touch to your professional image and allow for career networking; video resumes allow recruiters, employers and collaborators to see you in a more relatable way, as a person and not just a set of bullet points.
Why do I need a professional brand?
Much like your personal brand, your professional brand is the image and reputation that you create for yourself in the professional world. It's how people perceive you and your abilities, and it can be an essential tool for building a successful career.

Building a professional brand is especially important in today's economic environment as it can help you stand out in a crowded job market. It can also help you to establish connections with potential employers, recruiters, and mentors. Having a professional brand can also help you to identify your unique strengths and values, and align them with your career goals.
I was recently laid off, how can Heyo help me?
Receiving a shout-out or endorsement from someone you used to work with can be incredibly beneficial for someone who was recently laid off.

First, shout-outs and endorsements from former colleagues can provide third-party validation of your skills and abilities. They can demonstrate the impact you made in your previous roles and the value you brought to the organization. This can be especially important for someone who was recently laid off and may be concerned about how their departure will be perceived by potential employers.

Additionally, shout-outs and endorsements from former colleagues can also help to establish your professional reputation and build trust with potential employers. They can help to demonstrate that you are a skilled, reliable, and valuable employee. They can also give insight into how you work with others and what kind of impact you can make in an organization.

Lastly, shout-outs and endorsements from former colleagues can also help to expand your professional network, which can be especially valuable for someone who was recently laid off. They can help you to connect with potential employers and collaborators, and they can also help to open up new job opportunities that may not have been available otherwise.
Why would I use Heyo if I already have Linkedin?
Heyo is a career growth platform designed to help you stand out in new ways and showcase your professional story through short-form video, audio, text, and photo. Unlike LinkedIn, which is primarily a text-based platform, Heyo allows people to showcase their professional story with visual content.

One of the key advantages of Heyo over LinkedIn is that it allows candidates to create a more personal and human connection with potential employers, recruiters and network. By using Heyo as an online portfolio, people can communicate their personality, tone, and attitude which are not possible to convey through traditional resumes and profiles.

Another advantage of Heyo is that it allows professionals to receive shout-outs which are like endorsements from bosses, coworkers, friends, and mentors. These shout-outs can be a valuable asset in the job search process as they provide an additional layer of credibility and show that a person is a valuable asset to any team. Sure, Linkedin has recommendations and endorsements, but Heyo takes them to much higher levels.

Additionally, Heyo allows applicants to create a more dynamic and engaging portfolio of their work and experiences, which can be especially beneficial for people in creative fields such as design, photography, and video production.
How can I use Heyo to enhance my Linkedin?
Heyo can be used alongside LinkedIn to enhance and complement one's professional online presence. LinkedIn is a powerful platform to network, find a job, and build professional connections, while Heyo is a platform that allows you to showcase your professional story with engaging bite-sized content. By using both platforms together, you can maximize your visibility and credibility in your job search.
Use LinkedIn to connect with people in your industry and build your professional network.
Use Heyo to showcase your personality and specific skills through videos and audios, making you stand out from the crowd.
Use Heyo shout-outs to get virtual high-fives from people who know you well such as bosses, coworkers, friends, and mentors, which will give you instant credibility and help you stand out in the best way possible.
Share your Heyo profile link on LinkedIn to give talent recruiters and hiring managers a more dynamic and engaging view of your professional self.
Heyo is all about online reputation management, so it can also be used like a link in bio tool!
By using both platforms together, you can create a comprehensive and compelling online presence that highlights your professional story and differentiates you from the sea of faces on Linkedin.
How can Heyo help me as more people use AI to optimize their resumes, profiles and cover letters?
Heyo is the perfect solution for professionals looking to stand out in a crowded job market. As more people embrace AI-generated text tools, like ChatGPT3 as a resume builder, it's becoming increasingly difficult to differentiate yourself from the competition. But with Heyo, you can showcase your professional story in a way that truly stands out

Heyo offers a more human and authentic way of showcasing who you are as a professional, and with the rise of AI-generated text tools, Heyo is going to become more important than ever.
I'm nervous to share my story on video, do you have any tips?
Does the thought of sharing your story on video or audio give you butterflies? We get it - we were there too once. Here's what helped us!
Be yourself:

Remember that you are unique and that your professional story is worth sharing. Don't try to be someone you're not, be yourself and let your personality shine through.

Lean on prompts:

Not sure what to say yet? Heyo has a library of talking points to inspire you to share such as "I'm currently geeking out on.." or "the world would be a better place with more…"

Keep it short:

By keeping your video short and to the point, it will be easier to focus on the message you want to share. We recommend around 30 seconds to start!

Practice:

Just get out of your comfort zone and do it. You can re-record videos as much as you want on Heyo, or upload them after you've tried a few takes.
Can you explain Heyo to me through poetic prose?
Oh yes… let us prove it to you with this poem!

Heyo, a platform for professionals to grow,
A place to showcase all that they know.
A dynamic resume, a new way to show,
Their skills and experiences, to let their talents glow.

With video, audio, and text to share,
Their unique identities, without a care.
Shout-outs from friends, a boost to their brand,
Their professional journey, now in their hands.

A community of like-minded individuals,
To connect and network, with no denials.
Advice and insights, from those who've been,
To guide and support, until the end.

Heyo, a platform, for the next generation
To build their future, with determination.
A new way to stand out, in a crowded job market, Heyo, a game-changer, that's sure to market.

So join us now, and start your journey,
With Heyo, success is just a step away, don't you hurry.
Let's build a more authentic, dynamic professional world together,
With Heyo, the future is yours, forever.


How can I use Heyo to improve my resume?
Wondering, "How do I make my resume stand out?" Heyo can help!
Recruiters and hiring managers are bombarded by thousands of resumes that look the same. Heyo is a new powerful resume builder and online portfolio to help you stand out and level up in your career development.
With your professional online profile, you can add a QR code to your resume or link your custom URL in a cover letter. It's a modern career storytelling tool to boost your job search and in turn, boost your career growth.
Depending on your field, you may be in search of more ways to stand out through creative resumes or digital portfolios. The visual nature of Heyo is perfect for this, and can help you save time and energy developing your own career management site and deepening your personal marketing.
Best resumes / creative resumes / why is my resume not getting me past ATS / why am I not getting interviews
Can I use Heyo as an employer or hiring manager?
Heyo is a great hiring solution for many reasons:
Video resumes are becoming more and more popular, especially with the Rise of AI optimized resumes and cover letters.
Heyo profiles allow recruiters and hiring managers evaluate candidates for things such as culture fit much more quickly.
Heyo is an ideal platform for showcasing employer branding through behind the scenes content such as "day in the life" videos. Plus, hiring managers can speak to roles, expectations, and what it's like working on your team.
We expect Heyo to become a destination for

Millennial and Gen Z talent. Don't be left behind, Heyo is the new way to get noticed!
Featured in: